「鹿のレザーを生かして、一枚ずつ手づくりするtetsuko。"鉄瓶の持ち手カバーがほしい!"という、玉木新雌直々のリクエストでできました。くるっと持ち手に巻いて、鍋敷きやコースターにして、バッグのチャームにしてもかわいい、しずくみたいなかたち。兵庫県・多可町で獣害駆除された鹿のレザーを使い、デニムで使うミシンでつくっています。それぞれ厚みも違うし、シワやキズ、小さな穴があったりもするけれど、そのまま愛しんでほしくて、自然のまま生かしました。鉄瓶の重厚感に布よりずっと合うし、やさしい風合いで敷くとほっこり。シンプル・イズ・ベスト。いろんなかたちを考えたけどごちゃごちゃ凝るより、そのままがベスト。テーブルのアクセントになるので、日々楽しんでもらえたら。わたしのおすすめはウイスキーのコースター、すごくかっこいいと思います」
縫製チーム 宮崎直美
持ち手カバーにも
鍋敷きやコースターにもなる
tamaki niime のtetsuko。
獣害駆除された鹿を生かして
完全無添加のドッグフードを手がける
兵庫県・多可町「TASHIKA」の
鹿のレザーを使って手づくり。
角がないからくるっと巻きやすく
ひもも鹿のレザーです。
デニムのミシンで一枚ずつ縫い、
穴を開けるのも一つずつ手作業、
ロゴは焼印で入れています。
分厚いものも、薄手のものもあって
シワやキズも自然なまま、
鹿のレザーそのものを愛おしんで。
ベーシックなカラーから
ターコイズブルーやレッドまで
きれい色が揃います。
Making the most of deer leather, tetsuko were created each piece by hand.
"I want a cover for the handle of an iron pot!" tetsuko was created by the direct request from Niime Tamaki.
The drop-like shape is lovely wrapped around a handle, used as a pot holder or coaster, or even as a bag charm.
It's created from deer skin that had been harmful animal control in Taka-cho Hyogo Prefecture, using a sewing machine that is used for denim.
Each piece has a different thickness, wrinkles, scratches and small holes, but we wanted them to be loved as they are, so we left them in their natural state.
It goes much better with the heavy feel of the iron pot than cloth, and the gentle texture makes you feel warm and comfy when you lay it out.
Simple is best.
I thought of various forms, but rather than elaborate, it is best to keep it as it is.
They accent the table, soI hope people will enjoy them every day.
My recommendation is to use as a whiskey coaster, which I think is really cool.

Naomi Miyazaki, Sewing Team
tamaki niime's tetsuko, it can be used as a handle cover and also as a pot holder or a coaster.
Making the best use of deer that had been harmful animal control, "TASHIKA" in Taka-cyo Hyogo Prefecture produces additive-free dog food and we use those deerskin and created by hand.
There are no angles, so it's easy to wrap around. The string is also deer leather.
Sewing one piece at a time on a denim sewing machine. The holes are punched by hand, one by one, and the logo is branded on each piece.
It could be thick or thin, wrinkles and scratches are natural and love the deer leather itself.
From basic colors to turquoise blue and red, beautiful colors are available.
| Size | タテ | ヨコ |
| --- | --- | --- |
| FREE | 17cm | 14cm |
| Size | Height | Width |
| --- | --- | --- |
| FREE | 17cm | 14cm |
素材:鹿革
鹿革は天然皮革のため、傷や色ムラが多少あります。

———————

この商品は、tamaki niime shimaでも
販売しております。

海外配送は承っておりません。
material:Deer leather
Since deer leather is natural leather, there are some scratches and uneven color.

———————

This item is available at

tamaki niime shima

.

We do not ship outside of Japan.
スウテンモノ
Few of a kind
no item
sold out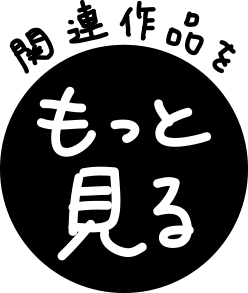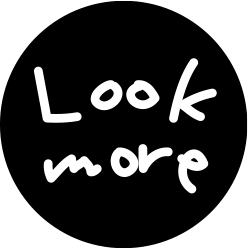 ※実際の作品と写真とは色味が若干異なる場合がございます。
※The color of actual work may differ from the picture.
sold out
¥
エラーが発生しました。
カートに入れました。
※実際の作品と写真とは色味が若干異なる場合がございます。
※糸のラインの位置や太さは作品によって異なります。 *The color of actual work may differ from the picture.
The appearance such as position and thickness of the yarn varies depending on the work.
sold out
¥
エラーが発生しました。
カートに入れました。