橋本裕司織布
Yuji Hashimoto Woven Fabric
「橋本裕司織布は、誠実なお人柄が伝わる機屋さん。きちっとした織物をつくられていて、培った技術を礎に、オリジナルに挑戦されている。三代目・橋本裕司さんは誠実な中に熱い想いを持った方です。ぽこぽことした立体感のある生地は橋本裕司織布ならでは、すごくおもしろいです。職人がこだわるとこんな生地が生まれるのかと感嘆しました。tamaki niimeと同じく、低速回転のレピア織機を使われているので、短納期での量産は難しいですが、そこを弱点と捉えず、むしろ武器にし、ゆるくゆっくり織り上げることでほかにない生地を生み出しています。ひとクセある生地で、ものづくりを楽しんでください」
nuno&広報担当 藤本隆太
1964年創業、
昔ながらのノコギリ屋根の織物工場。
祖父・橋本源治郎が始めて、
父の代まではシャツ生地の
下請けが中心でしたが三代目・裕司さんは
自分らしいものづくりに挑戦。
低速回転のレピア織機を受け継ぎ、
オリジナルの織り柄を開発し、
特許を取得した生地も。
素材に合わせて織機を改造し、
緻密に調整しながら
ほかにない生地をつくりあげています。
Yuji Hashimoto Woven Fabric is a weaving company that conveys a sincere personality. They weave neat fabrics, and based on the techniques they have cultivated, they are challenging themselves to create original fabric. Mr. Yuji Hashimoto the third generation is a person with passion in his sincerity. The fabrics with a three-dimensional bumpy feel are unique to Yuji Hashimoto Woven Fabric and are very interesting. I was amazed at the kind of fabrics that can be produced when craftsmen are particular about their work. Like tamaki niime, he uses a low-speed rapier loom which makes it difficult to mass-produce in a short period of time, but he does not see this as a weakness rather, it is a strength, and weaving slowly and loosely to create fabrics that are unique. We hope you will enjoy making things with these unique fabrics.
Ryuta Fujimoto, nuno & PR manager
Founded in 1964, an old-fashioned saw-toothed roof weaving factory.
It was started by his grandfather Mr. Genjiro Hashimoto and until his father's generation, the company was mainly a subcontractor of shirt fabrics, but the third generation Yuji, took on the challenge of making things his own way.
He inherited a low-speed rapier loom and developed his own original weaving patterns and some fabrics have been patented.
He modified the loom to suit the material while making precise adjustments to the loom and he has been creating fabrics like no other.
———————

海外配送は承っておりません。 ———————

We do not ship outside of Japan.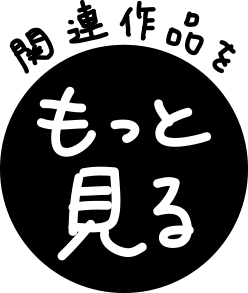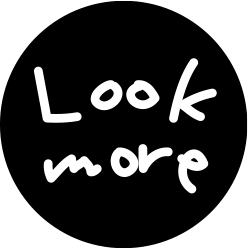 ※実際の作品と写真とは色味が若干異なる場合がございます。
※The color of actual work may differ from the picture.
sold out
¥
エラーが発生しました。
カートに入れました。
※実際の作品と写真とは色味が若干異なる場合がございます。
※糸のラインの位置や太さは作品によって異なります。 *The color of actual work may differ from the picture.
The appearance such as position and thickness of the yarn varies depending on the work.
sold out
¥
エラーが発生しました。
カートに入れました。