Kondo Factory
Kondo Factory
「3代目織物職人・近藤良樹さん、デザイナーの弟・誠さんが受け継ぐ、コンドウファクトリー。いちばんの魅力は、かわいさとやわらかさ。肌にやさしいダブルガーゼは、北欧のテキスタイルみたいに色とりどり。無地が主流のガーゼ生地に、おもしろさをプラスした、ビジュアルがすごくいいんです。洗ってすぐ乾いて、一年通して使えるので、赤ちゃんや子どもの服、ゆったりした服をつくるにもいいですね。シンプルにブランケットやおくるみに、ふわりと光を通すのでカーテンにも。tamaki niimeでは、洗いをかけて、ふんわりやさしい肌触りにしてお届けします。tamaki niimeだけの別注色もご注目ください」
nuno&広報担当 藤本隆太
1961年、播州織の産地・多可町にて創業。
2013年、兄・近藤良樹さんが
3代目を継ぐ織物工場と
弟・誠さんのデザイン事務所が一つになった
コンドウファクトリー。
職人の技術とデザインのチカラによって
新しいこと・おもしろいこと・
誰かのためになることを
クリエイトしています。
ジャガード織のダブルガーゼは
ふんわりやわらかく、
通気性&吸水性バツグン。
かわいい色柄が揃って
ベビーウエアや子ども服、
マスクの手づくりにお部屋で敷いたり、
肌寒い時にかけたり、一年中楽しめます。
Mr. Yoshiki Kondo, a third generation weaver and his younger brother Makoto, a designer have taken over the Kondo Factory. The most attractive feature is its cuteness and softness. The double gauze which is gentle to the skin, comes in a variety of colors like Scandinavian textiles. I really like the visual, adding interest to gauze fabrics which are mostly plain. It dries quickly after washing and can be used throughout the year, so it is great for babies, children's clothing, and loose-fitting clothing. It can be used simply as a blanket or a baby swaddle or as curtains because it softly allows light to pass through. tamaki niime will wash the fabric and deliver it soft and gentle to the touch.
Ryuta Fujimoto nuno & PR manager
Founded in 1961 in Taka-cho Banshu textile production area.
In 2013, Mr. Yoshiki Kondo the elder brother took over as the third generation, and the design office of Makoto the younger brother was united to form the kondo factory.
Through the skills of craftsmen and the strengths of design they create something new, interesting and beneficial to others.
The jacquard weave double gauze is soft and fluffy, and excellent breathability & water absorbency.
Lovely colors and patterns are available, it can be used for baby wear, children's clothing, handmade masks,
laying it in your room or covering you when it's chilly, you can enjoy it all year round.
———————

海外配送は承っておりません。 ———————

We do not ship outside of Japan.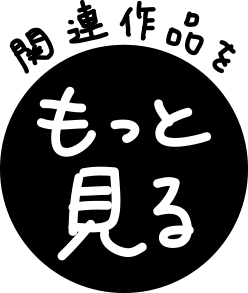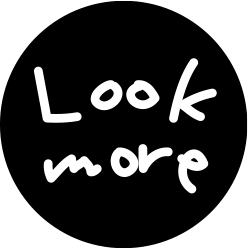 ※実際の作品と写真とは色味が若干異なる場合がございます。
※The color of actual work may differ from the picture.
sold out
¥
エラーが発生しました。
カートに入れました。
※実際の作品と写真とは色味が若干異なる場合がございます。
※糸のラインの位置や太さは作品によって異なります。 *The color of actual work may differ from the picture.
The appearance such as position and thickness of the yarn varies depending on the work.
sold out
¥
エラーが発生しました。
カートに入れました。