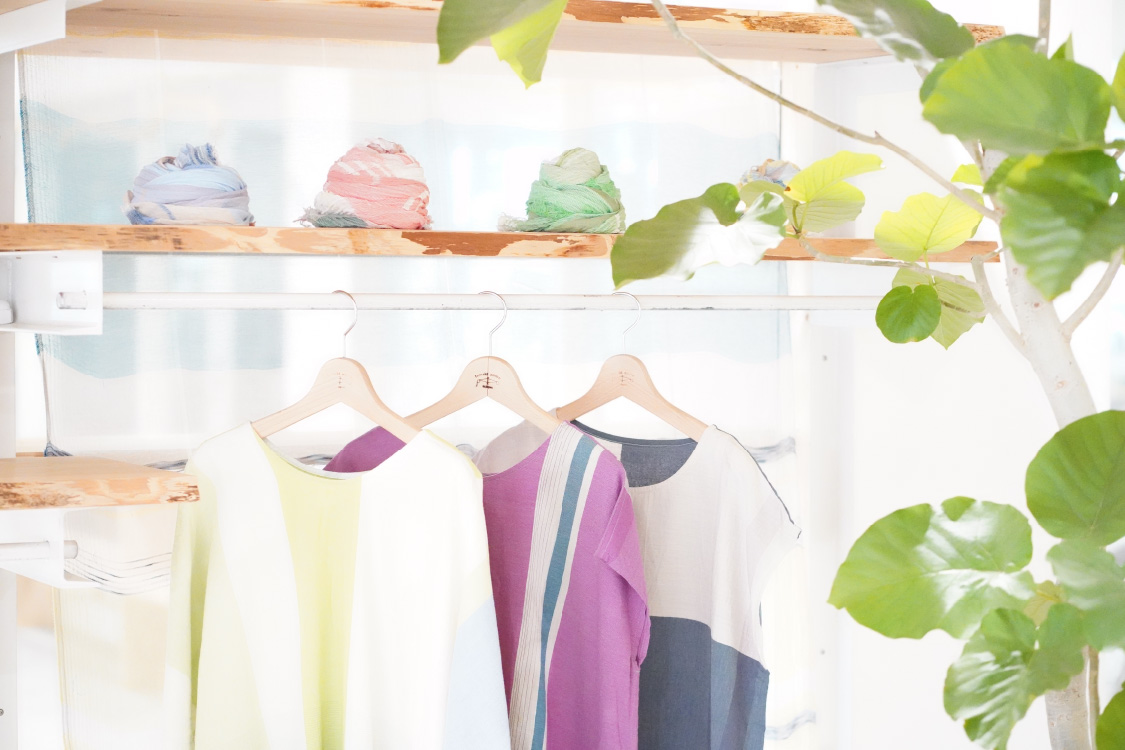 clothes only for you
We call our finished garment a work and
deliver to our customers one by one with care.
Our each directly managed shop
has a different character.
Please feel and experience all our shops.

Shop & Lab
tamaki niime main shop is located
in Nishiwaki City, Hyogo Prefecture.
While experiencing the manufacturing site
at the Lab which is located
in the same building, you can find your own unique work.

shima
The select shop is a 5-minute drive
from the main shop in Nishiwaki City, Hyogo Prefecture.
Not only tamaki niime's works and fabrics,
but also things that tamaki niime thinks are good
and superb near Hyogo and Nishiwaki etc.,
we sell woven goods, small goods and food.