#22 暑中見舞い
#22 Summer greeting card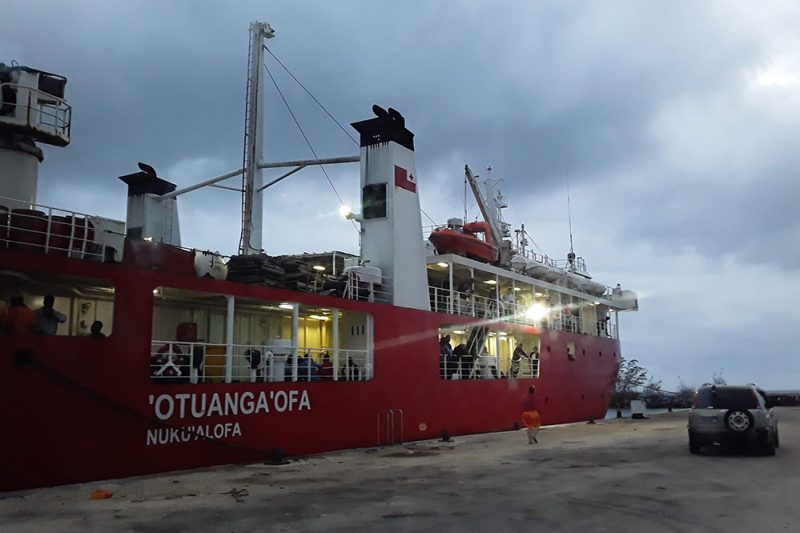 2020 . 07 . 29
「暑中お見舞い申し上げます。
 今年はマスクやフェイスシードなどますます暑さを感じる夏となっておりますが、
 いかがお過ごしでしょうか。
 九州地方を始め豪雨災害により被災された皆々様には慎んで心よりお見舞い申し上げます。
 皆様のご健勝とご自愛を心よりお祈り申し上げます。  2020年 盛夏 」


インターネットの発展に伴い、ハガキ文化は失われつつありますね。
最後に、郵便でお手紙を送ったのは、いつでしょうか?

私が最後に書いたのは、トンガから送った今年の年賀状です。
書いている時に、一人一人の顔や最後に会った時のことを思い出しただけで、自分の心も温かくなりました。そして、小さな島国から手紙を送ることが、とても大変だったので、トンガでの一大イベントにもなりました。

離島からの手紙は伝書鳩が届けます。
嘘です。

その辺の人に頼んで 、宛先までいきます。
本当です。

だから、島のほとんどの人は、郵便係が存在することを、知りません。

まずは首都の郵便局に届けなければ話にならないけれど、私は首都に行く知り合いを見つけられなかったので、ポストオフィスはどこ? と尋ね歩いて三千里、、、、なかなか、たどり着きませんでした。
時間はかかるのは承知の上で、昨年12月初頭に年賀状を書いたのですが、
何と、そこからが大変!
多分、あそこ!と言われて行った先ではあっちだ!と言われ、
何件もそのやりとりを繰り返した後で、やっと発見した郵便受付所では担当者が明日にならないと来ないと言われ、
次の日は仕事後に行ったらすでに閉店、
最終的には仕事中にドライバーに連れて行ってもらって、やっと出せました。
書き上げてから、1週間くらい彷徨ったような気がします。

離島の郵便局から首都へ「荷物」を送るのは、船だそうです。
毎週、金曜日になるとボーっと言って、首都行きの船が港を後にします。
その後、首都から飛行機なのか船なのか、、、
ポストカードがどんなルートを通って、どこでどれだけ待機して日本まで行ったんだろう??と
船を見ては思い巡らしました。

2月中旬、日本にいる友達から受診の連絡がありました。約3ヶ月かかったようです!!
ちなみに、友達が首都の郵便局から届けた手紙は1週間ほどで届いたそうです。
トンガから日本よりも、国内配送に時間がかかるトンガ。

それに比べて、日本は、早くて、確実。追跡すらできます。改めて、このスピード感の違いを感じます。

日本の郵便は、駅制、飛脚という制度を得て、
明治3年、前島蜜が、本日の「全国均一料金」による日本の郵便を確立したと言われています。
通信の始まりと言われる駅制機能の事実が最初に記録されたのは、何と、壬申の乱(672年)の時だそうです。
勝手なイメージしかないのですが、
戦中の連絡、、、、今のトンガのスピードよりも早い気がしてなりません。

それは、トンガの仕事のスピードが遅いこと以上に、トンガ独自の文字の文化が発達せず、声の文化であったため、郵便の需要が低いことが原因のように思います。
未だに、はっきりとした住所はなく、「〇〇島〇〇地区 名前」だけで誰の家か間違いなく分かるそうです。
実際、ニュースよりも口コミで出回る情報が一番早く、「まずトンガ人に聞く!」それが日本人ルールでした。携帯電話やSNSを使うようになって、そのスピードはぐんと増したんじゃないかと思います。

文字に頼らない文化。

トンガ語を学んで、そんな世界があることを体感しました。
トンガ語は音を表すようにアルファベットを組み合わせて使っているけれど、明らかに英語とは違う言葉、文法です。トンガの伝統舞踊" Taolunga"(タオルンガ)の一つ一つの動作に意味が込められていると教わりました。まるでハワイのフラダンスみたいです。全身を使った情報伝達。

表現方法は違っても、伝えたい気持ちは、どんな時代、どんな世界に生きる人も不変なのでしょう。トンガ人の明るい顔と、タオルンガを踊る時の見違えるほどの美しい動きを見ていると、顔を見せることができずに、近場でも文をやりとりしていた平安時代に発達した、たおやかな「仮名文字」が頭をよぎります。

日本人の文字の歴史を考えると、筆をとり、紙に気持ちをしたためる事自体が、日本人らしい行為のように思います。
誰かの事を思って、ゆったりとした時間を過ごしてみませんか?

書き人加藤美希
<Summer greetings to all !!>
I would like to extend my sympathy during the heat.
In this summer, we are facing the challenge that we should to wear masks or face seeds giving hotter.
I'm sending my thoughts and prayers and love to those whom receiving heavy rain disaster including the Kyushu region.
I hope you have a wonderful summer . 2020 Midsummer

Along with the internet development, the letter greeting culture is being lost.
When was the last time you send a letter by mail ??

The last I wrote was this year's New Year's card from Tonga.
While I was writing , I remembered each person's face and the last memory of them, and it made my heart warm. Also it became an unforgettable event because it was hard to send from such a small island.

Letter from remote islands will be delivered by carrie pigeons.
This is a lie.

You can ask someone around you and take over to your destination.
This is true.

I think that is common way , so that most of islanders don't know there is a post office.

Anyway, firstly, I had to sent it to the postoffice in the capital.
However, because I couldn't find any acquaintance to go to the capital, I walked around to find a post office like small journey. I could not post it easily.

Yah, can anybody imagine how tough to send it from my island !?

I wrote New Year's cards in early December last year convincing it will take a long time.

" Maybe over there " I was said , and then "It's not here !!" I was said again.
After repeating the exchange a number of times , I finally met the post office but I could not met a person in charge until next day.
Moreover, the next day ,I missed one more day due to business hours after work.
Eventually I went to the post office during working time.
I feel like that I wondered around for about a week for send the greeting cards.

The officer said they ship mails on a boat to the central office in the capital.
Every Friday, a boat bound for capital departs from the harbour.
After that ,whether it's sent with a ship or an airplane from Tonga to Japan,,,
Every time I saw a boat at the harbour, I reminded that what route did the postcards go through and how long did it wait until Japan.

My friend contacted me that she got it in middle-February !! About 3 months !!
On the other hand, a card written by my friend in Tonga seemed to arrive at Japan from capital in a week.
It takes longer to be delivered domestically than to Japan from Tonga.

Compared to Tonga, Japanese mailing function is fast and sure . Moreover, you can even track it. Once again, Japanese posting system is how high quality.

It is said that Japanese modern mailing system "nationwide flat rate" was established by Mr.Mitsu Maeshima in 1870 after Ekisei and Hikyaku.
The fact of Ekisei , which is said to be the beginning of communication, was first recorded at the time of the Jinshin Rebellion (672).
Just my imagination, however, the contact during the war… I slightly feel any faster than the current speed in Tonga.

The reason is not only Tongan's slow working mood ,but also the demand for mailing is low because Tonga was orality culture without developing literacy culture.
There is no clear address yet in remote islands, they know who's home only by area name and family name.
Actually, the information that appears in word of mouth is the best way than news in Tonga. Our Japanese rule was ' Ask first to Tongan people !' I can say the speed might have increased dramatically as they started to use mobile phone or SNS.

Their culture does not rely on letters.

While learning and using Tongan language, I realised it first-hand knowledge.
Tongan language consists on alphabets from sound ,but it has obviously no relative rule with English. Traditional Tongan dance "Taolunga" has meaning in each movement like Hawaian hula dance.

Even if they are expressed differently, the heart will be immutable regardless of age and world. Looking at the bright faces of Tongans and beautiful motion of Taolunga, I reminded me the delicate, graceful Japanese writing 'Kana character' developed in the Heian period. It is said people would not want to show their faces and they often exchanged letters even in the near field.

Considering the history of Japanese character, I think that the act of taking a brush and feeling on paper is one of Japanese tradition.
Why don't you spend a relaxing time thinking about someone??

Author ; Miki Kato