ジャンスカ
jumska
tamaki niime のデニムでつくった
ジャンパースカートみたいな
ワークエプロン。
肩ひもを通して、腰に巻いて
パレオのようにまとって、何通りにも。
やわらかくて動きやすく
普段着っぽく重ね着できます。
ポケットやシザーホルダーが付いて
ガーデニングやDIY、キャンプ、キッチンで
一人でも、誰かと一緒でも、気分が上がります。
Like a jumper skirt work apron which is made with tamaki niime's denim.
Wrap it around your waist with the shoulder strap or wear like a paleo, you can wear it in many ways.
It's soft, easy to move and you can enjoy wearing in layers.
It has pockets and scissors holder so suitable for gardening, DIY, champing or at the kitchen.
It makes your days bright.
《deniimeについて》

tamaki niimeのLabにて1960年代の力織機でゆっくりと織り上げ、色味や風合いがそれぞれ異なるデニム。

〈KING〉
アレンジワインダーでつくった、こだわりの糸を使用する、奥行きと深みのあるデニム。

〈QUEEN〉
色の切り替え箇所で裁断し、色糸を楽しむデニム。

〈5/1斜文織〉
最もスタンダードなデニム。タテヨコに交差する糸を多く飛ばし、やわらかさとボリュームを。

〈5/1.3/3斜文織〉
色鮮やかさとハリ感を与えたデニム。

〈8/4斜文織〉
よりやわらかく、より鮮やかに織り上げるデニム。

〈11/1斜文織〉
極限までやわらかさを追求。スウェット生地のような心地よさとボリューム感。

〈ゴジ〉
デニムではあまり見られない綾織を独自にアレンジ。縦糸に色糸を使い、糸の飛ばし方を調整することで、表情豊かなダイヤ柄に。

〈うね〉
平織りにトライして生まれた、deniimeの新境地。生地上に山と谷ができるから、うね。一色で織れば触り心地で「うね」が感じ取れ、裏地に鮮やかな色糸を使えば「うね」が表れる。固そうに見えるが、肌にあたる裏面はやわらか。

〈さしこ〉
これまでつくりあげてきたデニムの中でも群を抜いて、やわらか。綾織をベースに、色が主役になるように緯糸を表地にがっつりと出しきれいに見える形、大きさ、配置を追及しました。刺し子のような、手仕事感のある色が主役の、デニム。

〈White〉
白いタテ糸を用いた、5/1斜文織。インディゴとはまた違う色の出方が楽しめます。


| Size | 着丈 | 幅 | ひも長さ |
| --- | --- | --- | --- |
| FREE | 104cm | 86cm | 88cm |
・ひも調節可
《About our denim》

Our denim is slowly woven by a power loom of the 1960s at tamaki niime's Lab. We offer seven types with different colors and textures.

KING
Made with selected threads which made from an arrange winder, a deep sensed denim.

QUEEN
Denim that is cut at the color switching points and to enjoy the colored threads.

5/1 Twill weave
The most standard denim. Skip a lot of threads that intersect vertically and horizontally to make it softness and volume.

5/1.3/3 Twill weave
Denim that gives a sense of vividness and elasticity.

8/4 Twill weave
Denim that is woven more softer and more vividly.

11/1 Twill weave
Pursuing softness to the utmost limit. Comfortable and voluminous like sweat fabric.

gozi
We arranged twill weave originally which is rarely seen in denim. By using colored yarns for the warp yarns and adjusting the way the yarns are skipped, a diamond pattern with a rich expression is created.

une
A new frontier of deniime, born by trying plain weave. It looks like there are mountains and valleys on the fabric, so we named it une meaning ridge. If we weave it in one color, you can feel the "ridge" to the touch, and if we use bright colored threads on the lining, the "ridge" will appear. It looks hard, but the back side which touch your skin is soft.

Sashiko
This is the softest denim we've ever made. Based on a twill weave, the weft yarns are placed firmly on the surface so that the colors take center stage. We have pursued a shape, size, and arrangement that looks beautiful. Like embroidery, it's a denim which has a hand-crafted look with the colors taking the lead.

White
5/1 twill weave using white warp threads. You can enjoy different colors from indigo.


| Size | Length | Width | Strap length |
| --- | --- | --- | --- |
| FREE | 104cm | 86cm | 88cm |
・ひも調節可
素材:cotton100%
material:cotton100%
イッテンモノ
One of a kind
ジャンスカ
jumska
search
no item
sold out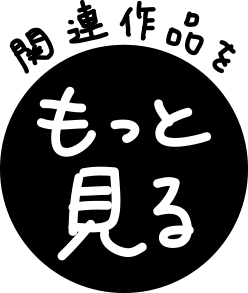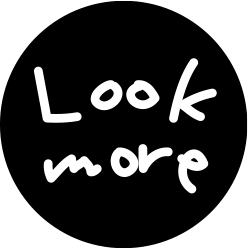 ※実際の作品と写真とは色味が若干異なる場合がございます。
※The color of actual work may differ from the picture.
sold out
¥
エラーが発生しました。
カートに入れました。
※実際の作品と写真とは色味が若干異なる場合がございます。
※糸のラインの位置や太さは作品によって異なります。 *The color of actual work may differ from the picture.
The appearance such as position and thickness of the yarn varies depending on the work.
sold out
¥
エラーが発生しました。
カートに入れました。