西表島の塩
Salt from Iriomote Island
「2021年世界遺産に登録された沖縄県・西表島は島の90%がジャングル。国立公園として自然が守られてきました。100年途絶えていた西表島の塩づくりを藤本健さんが2018年にスタート。なにもない西表島の原っぱに8ヶ月かけてセルフビルドで塩づくりの工房をつくりあげました。美しい島は数あるけれど、西表島は沖縄で二番目に高い山があり、滝や川に恵まれて、海水はミネラル豊富。蒸気の力でゆっくりと煮詰めた、釜炊き塩は塩辛くなく、甘い。おすすめはお米を炊く時、ひとつまみ。ごはんの甘みが増して、もちもちつやっと。焼いただけの魚や肉、だし汁も塩の力で引き立ちます。自然の力だけでつくる天日塩は、塩の結晶がそのまま残り、うまみが濃い。ぜひ肉料理に合わせてみてください。塩づくりも農業と通じる、土の豊かさ、水の良し悪し……、気候、風土、人の思いが味をつくります」
システム担当 大濵英明
沖縄県、八重山諸島の西表島は
島の90%が国定自然公園に指定されたジャングル、
手つかずの自然が息づきます。

西表島の塩は、代表の藤本健さん自身が
職人として、丁寧に手作業で。
蒸気を使った釜炊きによって
ムラなく熱を伝えることで
粒の揃ったまろやかな塩に仕上げます。

天日塩が仕込めるのは夏場のみ。
夏の太陽と海の力だけでできた
水晶のかけらのような
大きくて四角い結晶。
うまみが濃い、希少な塩です。

西表島の豊かな森から流れ込む
ミネラルが豊かな海をつくり、
塩のうまみと甘みになります。
なにかひと味足りないときも
これさえあればいつもの料理が変わります。
"Iriomote Island in Okinawa Prefecture which was registered as a World Heritage Site in 2021 is 90% jungle. Nature has been protected as a national park. In 2018, Mr Ken Fujimoto started salt making which had been halted for 100 years. He built a salt-making workshop by himself in an empty field on Iriomote Island over an eight-month period. Among beautiful islands, Iriomote Island has the second highest mountain in Okinawa and it's blessed with waterfalls and rivers, and the seawater is rich in minerals. The iron pot-cooked salt which is slowly boiled down with the power of steam is sweet, not salty. It's recommend to pinch of it when cooking rice. It will make the rice more sweetened and will become sticky and tender. Also it brings out the flavor of grilled fish, pork and broth. Sun-dried salt which is produced only by the power of nature leaves salt crystals intact and has a strong umami taste.
Please try it with meat dishes. Salt production is similar to agriculture, the richness of the soil, the quality of the water…, the climate and the spiritual features, the thoughts of the people create the flavor."
Hideaki Ohama System Administrator
Iriomote Island in the Yaeyama Islands Okinawa Prefecture is a jungle where 90% of the island is designated as a national natural park and unspoiled nature is alive. The salt of Iriomote Island is carefully made by hand by the representative Mr. Ken Fujimoto himself as a craftsman. By using steam the heat is transferred evenly so it will be a grainy, mild salt. Sun-dried salt can only be prepared in the summer. Large, square crystals like a piece of quartz are made only by the power of the summer sun and sea. It is a rare salt with a strong umami flavor. The minerals flowing from the rich forests of Iriomote Island create a rich ocean and the salt of Iriomote Island has a mild sweetness. Whenever you need a little extra flavor, this will change your usual dishes.
スウテンモノ
Few of a kind
西表島の塩
Salt from Iriomote Island
no item
sold out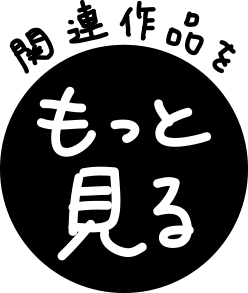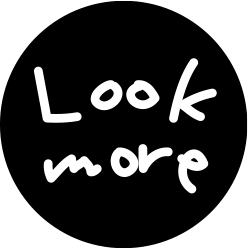 ※実際の作品と写真とは色味が若干異なる場合がございます。
※The color of actual work may differ from the picture.
sold out
¥
エラーが発生しました。
カートに入れました。
※実際の作品と写真とは色味が若干異なる場合がございます。
※糸のラインの位置や太さは作品によって異なります。 *The color of actual work may differ from the picture.
The appearance such as position and thickness of the yarn varies depending on the work.
sold out
¥
エラーが発生しました。
カートに入れました。